AUTOCLAVABLE MOUTH MIRRORS
Patented product
Double sides metal mirrors, front-surface reflection
U type bended connection between mirror and handle is wide to make
a large retractor when pulling mouth angle, comfortable, excellent visibility.
Autoclavable.
Non-sterile.
Order No.

Description

Package

DMZ3011

#4, plain, front-surface reflection

100pcs/box,

8boxes/ctn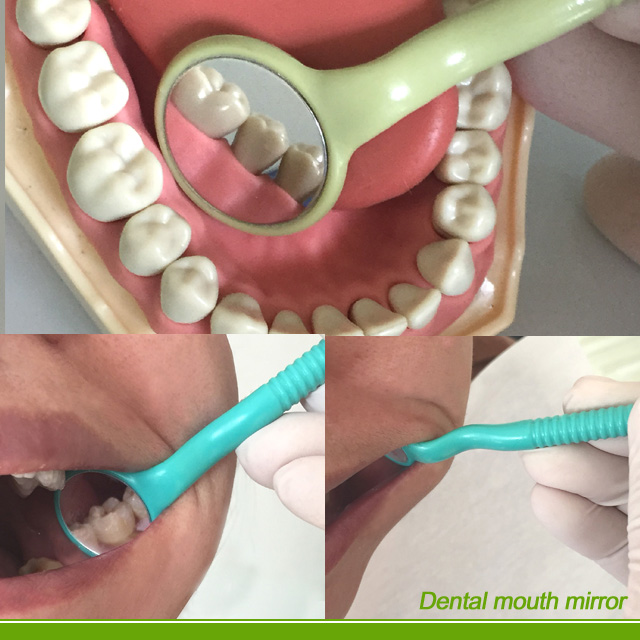 When using double sides mirror to pull mouth angle,
back mirror can help viewing cheek side of teeth.
When pulling and pressing tongue, back mirror can
help viewing tongue side of teeth. Furthermore, the
reflection beam by back mirror can light up the
operating area in mouth.